Mr. Harry Zanks – High School
Teacher and Counselor
(1922-2000)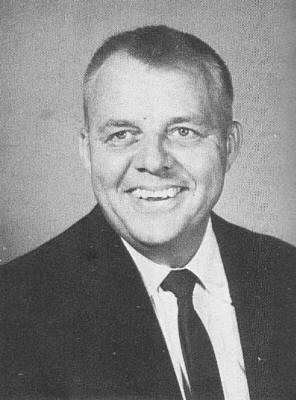 Owyhee Avalanche

-

March 1, 2000

Harry J. Zanks

Harry Jacob Zanks, 77, of Homedale, died Friday, February 25, 2000, while fishing at the Marsing Ponds. Vigil services were held Monday February 28, at Flahiff Funeral Chapel, Homedale. Funeral services were held on Tuesday, February 29, at St. Hubert's Catholic Church, Homedale.

Harry was born on July 25, 1922, at Hampton, New Jersey, a son of Frank and Veronica Bender Zanks. He was raised and educated in New Jersey, graduating from Lafayette College and Seton Hall, with a masters degree in Guidance and Counseling. Harry served in the Navy during WW II stationed at Midway Islands and Hawaii. He served in the reserves until 1964. Harry married Leora Allen on November 5, 1950, at Hampton, New Jersey. In 1962 Harry, Leora and their six children moved to Homedale with a station wagon and a U-Haul truck. Harry was a Guidance Counselor at Homedale, Meridian, and for many years in Fruitland, where the people became a part of his family. When he retired, Fruitland High School gave him a fishing boat instead of a gold watch.

Harry, a dedicated family man, was a hunter, fisherman, rock hound, writer, winemaker extraordinaire, fiddler, story teller. He enjoyed nature wandering in the Owyhees, and taking pictures. He was happiest in the hills. Harry was always there for his family. His motto was: Early to bed, early to rise, fish like Hell , and make up lies.

He was an active member of St. Hubert's Catholic Church, and was also a member of VFW Post #11065, Wilder, ID.

Harry is survived by his wife Leora, a son Harry A. and Dena Zanks, Boise; 5 daughters, Leora and Dr. Sam Summers, Caldwell; Aimee Stocks and Ken Davis, Caldwell; Mary and Chuck Cahoon, Meridian; SuZ and Keith Hume, Nampa; Mandie and Tom Snow, Twin Falls; a brother Frank Zanks, Hampton, NJ; a sister Mary Staddie, Light House Point, FL; 8 grandchildren, Kara, Krissy, Benjamin, Zachary, Heather, Kari, Trevor, Harry III, and numerous nieces and nephews. He was preceded in death by his parents, a brother John, and two sisters Ursula and Vera, and a grandson Craig Hume.

Memorials may be given to a favorite charity.