Mrs. Hollis Selders – High School
Teacher
(1916-2003)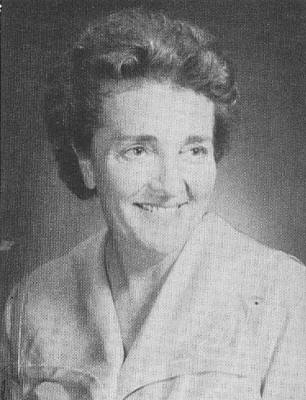 Idaho Statesman

-

June 27, 2003

Hollis H. Selders

Hollis H. Selders died Tuesday, June 24, 2003, at a care center in Caldwell after a long illness.

A memorial service will be held at 10:30 a.m. Monday, June 30, at Boone Memorial Presbyterian Church, Caldwell, under the direction of Dakan Funeral Chapel.

Hollis was born Sept. 10, 1916 in Caldwell, to Austin and Helen Heath, and graduated from Caldwell High School and the College of Idaho. She met Buck Selders in college, and they were married Dec. 21, 1940. She taught school in Garden Valley and Roswell and worked in Caldwell during World War II while Buck served in the Marines. After the war they farmed out of Homedale and Hollis taught music in Homedale High School. They were charter members and a driving force in the establishment and building of the First Presbyterian Church of Homedale.

Hollis' gift of music was extraordinary, and she shared it unstintingly with her students and her church. She had a lasting and positive impact on her students, and they were still keeping in contact with her throughout her life. She conducted church choirs – mostly Presbyterian – in Homedale, Ontario, Ore., Emmett, Boise and Caldwell. Physically her life was a long struggle, but spiritually and in every other way she met life head-on and loved every minute of it.

She is survive by a daughter, Vicki Bicandi and Skip of Homedale; granddaughter, Sarah and Steve Bautista and great-grandsons, Christian and Reese, all of Caldwell; a sister, Eloise Anderson of Boise; a brother, Norval and Billie Heath of Los Angeles; and a daughter-in-law, Sharon Selders and grandchildren, Jennifer, Stephanie and Laurence of Washington.

She was preceded in death by her husband, Buck, son, Craig, and her parents.

The family suggests memorials to Boone Memorial Presbyterian Church, 14th and Dearborn, Caldwell, ID 83605; or the Hollis Selders Memorial Fund, Idaho Community Foundation, 210 W. State St., Boise, ID 83702.