Robert Lawrence 'Bob' Rohl
(1946-1989)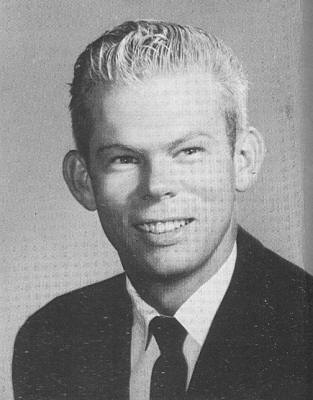 Owyhee Avalanche

-

September 20, 1989

Robert L. 'Bob' Rohl

Graveside services will be held at 2 p.m. tomorrow (Thursday) in Fargo cemetery for Robert Lawrence Rohl of Spokane, Washington, with Rev. Lyle Higgens Emertius of Nampa officiating. Mr. Rohl, formerly of Homedale, died Sept. 7 at Sacred Heart Hospital, Spokane, of natural causes.

He was born June 9, 1946, in Loma Linda, Calif., to John and Mary Ellen Rohl.

Survivors include his wife, Theresa of Seattle, Wash.; a daughter, Shyanne Rohl and a son, Jessie Rohl both of Spokane; a daughter, Sarah Rohl of Homedale; a sister and a brother-in-law, Darlene and Larry Prow of Homedale; a brother and sister-in-law, Dan and Jonna Rohl of Boise; a grandfather, Charles Rohl of Buffalo, Ohio; and two nieces.

He was preceded in death by his first wife, Wanda Sue, of Homedale and his grandparents.

The family suggests memorials to the City of Homedale Parks and Recreation Department for trees or playground equipment; or flowers may be sent.

Friends are requested to meet at the cemetery.