Mrs. Edwena Regan – Eighth Grade
Teacher
(1908-1976)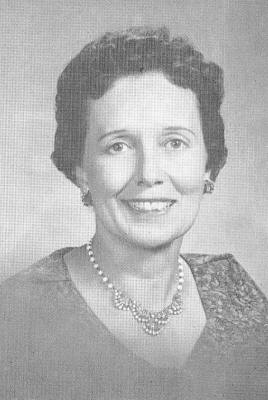 Idaho Free Press

-

August 26, 1976

Edwena L. Bateman

Boise - Services for Edwena L. Bateman, 68, Floating Feather Mobile Home Park, No. 61, who died Monday in a Boise hospital, will be conducted at 1:30 p.m. Friday at the Castle Drive Church of Jesus Christ of Latter-day Saints Chapel by Lester Hoplins. Interment will be in Dry Creek Cemetery, Boise.

She was born July 17, 1908, in Moline, Kan., and in 1908 moved with her parents to Rockford. She attended grade school at Thomas, and graduated in 1926 from Blackfoot High School. In 1928 she graduated from Albion State Normal School. She taught school at Fort Hall, Grand View and Soda Springs.

She married Frank Regan in 1931 and moved to Montana. They moved in 1938 to Wilder where he was in charge of the labor camp. He died in 1950 at Caldwell.

Starting in 1952, Mrs. Bateman taught at Homedale and Caldwell. She later attended the College of Idaho where she attained a Bachelor of Science degree. She then taught school at McKenzie, Ore., for 10 years and in 1973, retired. She later moved to Boise, where she married Ronald G. Bateman, Nov. 29, 1975.

Surviving are her husband, Boise; two sons, Terry, Boise, and Dennis, Kent, Wash.; three stepsons, Ronald B. Jr., New Plymouth, Conrad, Vale, and Calvin Bateman, Emmett; a stepdaughter, Lucille Duke, New Plymouth, a brother, Kenneth Shawver, Rockford; two sisters, Blossom Peterson, Kansas, Utah, and Madge Johnson, Pocatello; four grandchildren and 14 step-grandchildren.

Friends may call at the Relyea Chapel today until 8:30 p.m., and Friday from 9 a.m. until noon.