Mr. Bob Persin - High School Teacher
(1938-1998)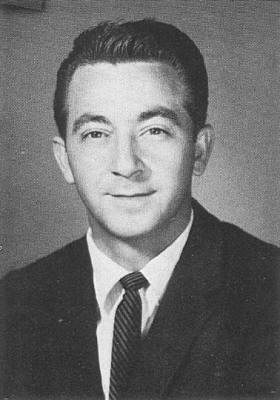 Bob Persin - 1988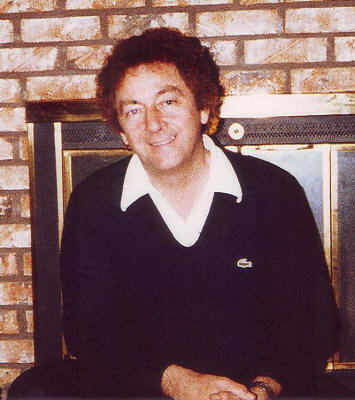 .
.
Letter from Carol (Persin) Lengyel - July 9, 2010
Dear Mark,
It was a complete surprise to hear from the College of Idaho and, subsequently, from the Homedale High School Alumni Group. So much has transpired in the last 45 years, but I will try to give you as much info as I can about my late husband, Bob Persin. After returning to his hometown of Chicago, Bob began teaching at Roosevelt Junior High School, in Dolton, Illinois and remained there through his retirement at the age of 55. Bob was stricken with nasal-pharyngeal cancer at the age of 51, but continued to teach English and Language Arts until the school district offered an early retirement. Through the years, he coached tennis and golf at Thornton-Fractional High School, along with basketball at Roosevelt.
Bob and I were married June 17th 1967; he passed away August 3, 1998, at the age of 60. We had two children together, a daughter, Brittany, 38, who lives in Temecula, CA with her husband and the 3 grandchildren that Bob never had the opportunity to meet and to love. Our son, Bob, 36, lives in Cobbs Creek, VA, with his girlfriend and her three children.
It would be a wonderful tribute to Bob if you could let his students know that he was one, very strong, determined man. He never gave up during the nine years of living hell that he endured; his tremendous will to live was what kept him alive for all that time. Bob continued to possess the wonderful qualities that you and your classmates had seen in him, which was reflected at the services for him as we celebrated his life. The chapel and church were filled to capacity, as he had been loved and respected by so many during his lifetime.
As I tell you these things now, it is bringing back memories of our life together and the tears are beginning to well up. Although I have since remarried, life does change and the memories linger.
I am sending you this photo of Bob when he turned 50 years old; it is one of the last "healthy" photos that we have, but it will certainly update the one you have. I do want to thank you so very much for contacting me and if there is any type of reunion pamphlet or anything at all that might reflect his year at Homedale High School, I would so appreciate receiving a copy. If you need anything further, don't hesitate to contact me.

Sincerely,
Carol (Persin) Lengyel