Shielda Faith Mealey
(1946-2002)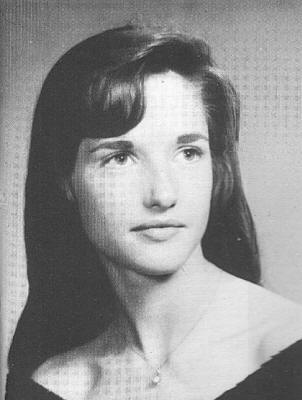 Idaho Press-Tribune

-

August 6, 2002

Shielda Talich

Shielda Faith Mealey Talich was born in Nampa on Nov. 23, 1946, daughter of Richard (Dick) and Zella Manus Mealey and sister of Nonna Hope Mealey.

She spent the majority of her life in Treasure Valley, and attended schools in Sunny Slope, Bonners Ferry, Melba and Homedale, graduating in 1965. Shielda attended BSU part-time studying literature and writing.

Shielda and her childhood friend, Jim Roach, were married in 1965 and from that union came two sons, Tim and Kelly. In 1979 Shielda and Jim were divorced. She later met Randy Talich and his two daughters, Shaunerie and Amanda. She and Randy were married on Sept. 20, 1980. A son, Daniel, was born to Shielda and Randy in 1954.

Shielda held a number of positions during her lifetime, including educational assistant at Nampa High, Vallivue High and for Canyon-Owyhee School Services Agency at Parma High School. Shielda held her position at Parma High for eight ears and loved her work and the lasting friendships she made with students and staff.

Shielda leaves behind her husband of 21 years, Randy; three sons, Tim Roach, Kelly Roach Talich and Daniel Talich, all of Caldwell; two daughters, Shaunerie Talich and Albert Holmes of Nampa and Amanda and Coby Barlow of Nyssa, OR; nine grandchildren, Ashlee, Dillon, Dakota, Danielle, Devin, J.J., Curtis, Nathan and Corie; her mother, Zella Manus Mealey of Middleton; and Randy's parents, Jim and Joan Talich of Roswell. Other surviving relatives are Nonna and Dave Wagner of Middleton, Jean and Chet Ramsay of Coatesville, PA, Linda Talich and Richard Talich of Roswell, Gary and Beverly Manus of Asotin, WA, Bertha Smith, Loretta Payton, Emma Lynskey and Lenora and Dick Brown. She is also survived by loyal and supportive friends too numerous to list.

The single most important event in Shielda's life was accepting Jesus Christ as her lord and Savior when she was 23 years old.

Shielda was preceded in death by her father, Dick Mealey and brother, Jimmy Mealey.

Funeral services will be held Wednesday, Aug. 7, at 10:30 a.m. at the First Baptist Church, 221 E. Linden St., Caldwell, with private interment at the Roswell Cemetery. Services are under the direction of Dakan Funeral Chapel, Caldwell.