Mr. Ken Langdon – High School
Teacher
(1938-2008)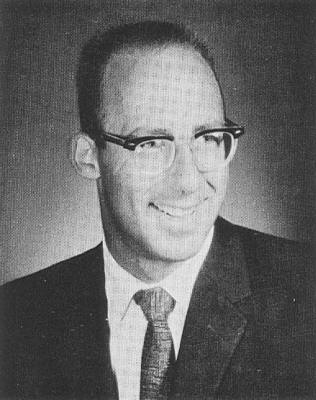 Burns Times Herald

-

August 13, 2008

Kenneth Wayne Langdon

Kenneth Wayne Langdon, 69, of Eagle, Idaho, died on Aug. 6, after a long battle with cancer.

He was born on Nov. 24, 1938 in Albuquerque, N.M., to Miles and Lila Langdon.

Langdon was raised in Hines and graduated from Burns Union High School.

He later attended Eastern Oregon College, where he obtained a bachelor of science degree in math education.

His first teaching job was in Leadore, Idaho, where he taught math, vocal and instrumental music.

He left Leadore and taught 28 more years at various schools in the Treasure Valley area.

Langdon was an incredible high school and college wrestler. He then coached wrestling and officiated and served as an official's evaluator since 1959. He served on the Idaho Chapter of the National Wrestling Hall of Fame. Langdon was inducted into the National Wrestling Hall of Fame in Stillwater, Okla., on May 8, 2004, at an awards banquet in Boise, Idaho. His contributions to the sport of wrestling and young wrestlers will be remembered and appreciated for decades to come.

Those who knew Langdon knew his love for the Salmon River Mountains around and near Yellow Pine, Idaho. He knew, traveled, or made new trails to hunt elk and mule deer in every valley and mountain top in the area. He was a "professional" hunter who seldom came home without meat.

Langdon will be remembered for his sense of humor, quick wit, lust for life and adventure, and the teller of tales.

He enjoyed playing jokes on his friends and appreciated a good joke played on him.

He was often spoken of as a "Man's Man."

Langdon is survived by his wife Joan, of Eagle, Idaho; daughters, Ronda Toston and Keri Meek of Pocatello, Idaho and Katie Roderick-Langdon of Edwards, Co.; son, Brad Peterson of Middleton, Idaho; sister, Glenda DeMoss and husband, Tom of Tucson, Ariz.; niece, Sheri Mazariegos of Pinecrest, Fla.; as well as other relatives and his many friends. A memorial service was held on Tuesday, Aug. 12, at Eagle United Methodist Church, 651 N. Eagle Rd.

Summers Funeral Homes, Ustick Chapel, was in charge of arrangements. In lieu of flowers, contributions in Langdon's memory may be made to the Eagle United Methodist Church or to the charity of one's choice.