Ernest LeRoy Fessner
(1947-1967)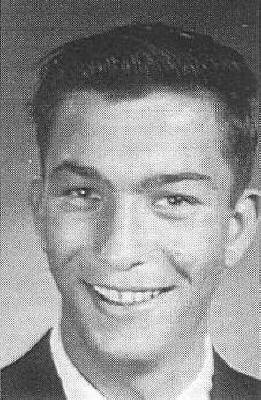 Idaho Free Press

-

July 17, 1967

E. LeRoy Fessner

Homedale - E. LeRoy (Roy) Fessner, 20, Homedale, died Friday night on the way to a Boise hospital.

Requiem Mass will be held at 10 a.m. Tuesday at St. Hubert's Catholic Church with the Rev. John Morgan as celebrant. Rosary is to be recited at 8 p.m. today at Homedale's Flahiff Chapel. Interment will be at the Wilder Cemetery.

Mr. Fessner was born April 13, 1947, at Nampa. He grew up in Homedale and graduated from Homedale High School in 1966. He then moved to Boise, living at 2702 Kootenai. He attended Boise College and worked part time for the M & W Market on Emerald. His main hobbies were hunting and fishing.

He was a member of St. Hubert's Catholic Church of Homedale and the Newman Club at Boise College.

Survivors include his parents, Mr. and Mrs. Ernest J. Fessner of Homedale; a sister, Mrs. Lowell Buck of Homedale, a nephew, Michael Buck of Caldwell; five aunts and two uncles.