David Ross Duke
(1946-1970)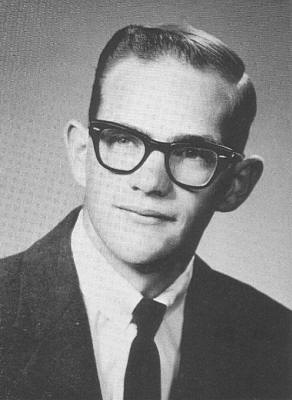 Owyhee Chronicle

-

March 26, 1970

David Ross Duke Dies from Injuries Of Auto Crash

David Ross Duke died March 8, 1970, at Medford, Ore., as the result of a one-car accident near Tulelake, Calif., which also took the life of his friend, Larry Hitchcock, Merrill, Ore.

The funeral was March 12 at St. Augustine Church in Merrill, with burial at Klamath Falls.

Born Oct. 25, 1946, in Klamath Falls, Dave attended school there in Merrill, and in Virginia City, Nev.

He graduated from Homedale high school in 1965. After graduation, he moved to Klamath Falls where he was employed by Weyerhaeuser Timber Company as a grader.

He is survived by his parents, Mr. and Mrs. Thomas F. Duke, five sisters, Mrs. Patty Nelson, Seaside, Ore., Mrs. Sally Pex, Pacifica, Calif., Becky Duke, Nampa, Mrs. Mary Brown Medford, and Tamia Duke, Homedale; 11 brothers, Thomas W. and William, Klamath Falls, Michael, Meadville, Pa., Lee, Washington, D.C., John, Medford, Ralph, Daniel, Thomas F., Jared, Timothy, and Shade, Homedale.