Laura Combs – Cook and Custodian
(1906-1985)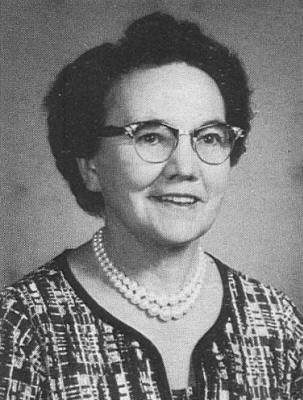 Owyhee Avalanche

-

January 9, 1985

Laura Jane Combs

Funeral services were conducted at 2 p.m. Saturday for Laura Jane Combs, 78, Homedale, who died Jan. 3 in a Caldwell rest home. Rev. Chester Kelley of Caldwell officiated.

A trio, Joe Pamperien, Velma Kelley and Ruby O'Neal, sang "I'll Reap my Harvest in Heaven" and "Sheltered in the Arms of God."

Casket bearers were Curt Baker, Archie Combs, Frank Combs Jr., Danny Combs, Dennis Combs, Edward Wilson, James Millar, John Henry Combs II, Mike Tuning, Chris Smith, Andrew King, Teddy Combs, Larry McBride and Bradley Holton. Interment was in Homedale-Marsing cemetery.

Mrs. Combs was born April 10, 1906, in Flat Gap, Virginia, to Henry and Sarah Maggard. She was reared and educated in Bradleyville, Mo.

She married Shade R. Combs on July 11, 1923, in Forsyth, Mo. The couple moved to Homedale in 1948 where Mrs. Combs worked as a cook at the Homedale Grade School. She later worked as a janitor at the Idaho First National Bank until her retirement in January, 1984.

Mr. Combs died April 24, 1980, in Homedale.

She is survived by three sons, Vernon of Caldwell, Frank Sr. of Homedale, and Eddie of Nampa; a daughter, Mrs. Mike (Virginia) Tuning of Greenleaf, a sister, Viola Kenyon of Wilder; two brothers, Willard Maggard of Huntsville, Ark., and Lewis Maggard of Bradleyville, Mo.; 16 grandchildren, 29 great-grandchildren, several nieces and nephews.

She was preceded in death by her parents, an infant daughter, a son, John in 1969, three brothers and a sister, Cinda Mourey of Wilder on Dec. 24, 1984.