Mrs. Helen Butler –High School
Teacher
(1914-2007)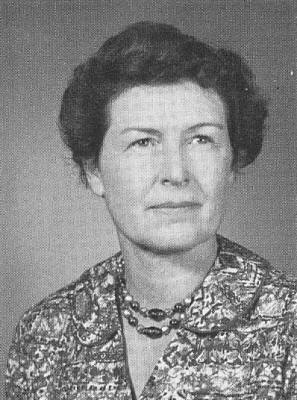 Unknown Newspaper

-

October 2007

Helen Wilhelmina Webb

Oct. 21, 1914 – Oct. 24, 2007

Adrian - Helen Wilhelmina Webb, 93, Adrian, died Oct. 24, of natural causes, at her home in Adrian. Graveside services will be held at 11 a.m. Monday, at the Owyhee Cemetery. After the service lunch will be served next to the cemetery. Friends and family may gather for lunch after the service, next to the cemetery.

Helen W. Payne was born Oct. 21, 1914, in Ontario, to Margaret and Rollo Payne. She was the oldest of four children, Pauline, Bob and Norma Payne. She graduated from Ontario High School. She attended University of Oregon and was a member of Delta Delta Delta Sorority, where she graduated with a Bachelor's in Physical Education.

She was a long time school teacher in the Treasure Valley, teaching at Vale, Nyssa, Adrian and Homedale high schools. She married Vernon M. Butler in 1937, in Council. They farmed near Nyssa for several years until they moved to Adrian and farmed for 14 years when Vernon passed away. They had three children, Wallace, Margaret and Pauline. She remarried William W. Webb and had 20 golden years together, where they traveled throughout the United States and Canada.

Helen was a member of the Daughters of the Nile IRAS Temple #40. She was well known for her poetry, and her poetry is published in several books. She loved to play bridge and cribbage for entertainment. She loved music and enjoyed having friends visit to play music for her. She also loved the cabin on the lake in McCall, and spent many summers there.

She is survived by her three children, Margaret Coffman, Milwaukie, Ore.; Wallace Butler, Nyssa, and Pauline Hastriter, Provo, Utah. She had 10 grandchildren, 17 great-grandchildren and 16 nieces and nephews. She will be missed by her family and her many friends.